How to use / How to enjoy

iPhone users
Open Settings on your iPhone, turn on Bluetooth and select "Chappet."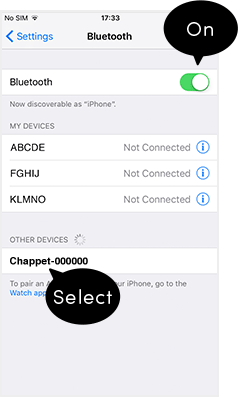 Android users
Open Settings on your smartphone, turn on Bluetooth and select "Chappet."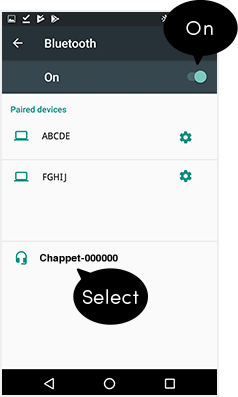 Parts

How to Attach Chappet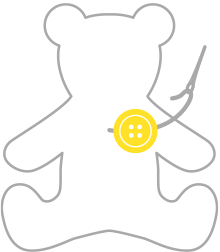 Use a thread to directly sew
Chappet on a stuffed toy.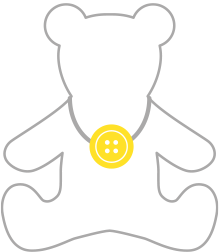 Hang around the stuffed toy's
neck with a string.
Charging and Turning ON/OFF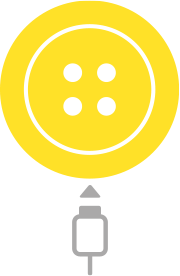 Use original
cable to charge.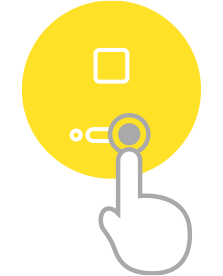 Long press for 3 seconds
to turn ON/OFF.

Various Features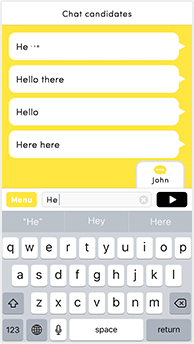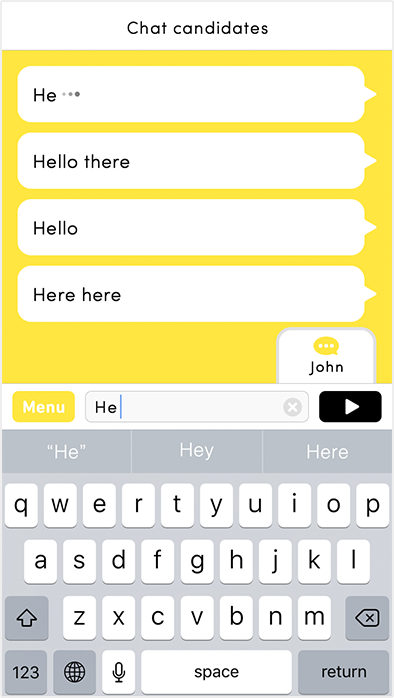 Chat candidates
Candidate phrases for a chat will be displayed based on characters you enter in the textbox.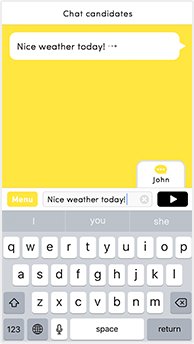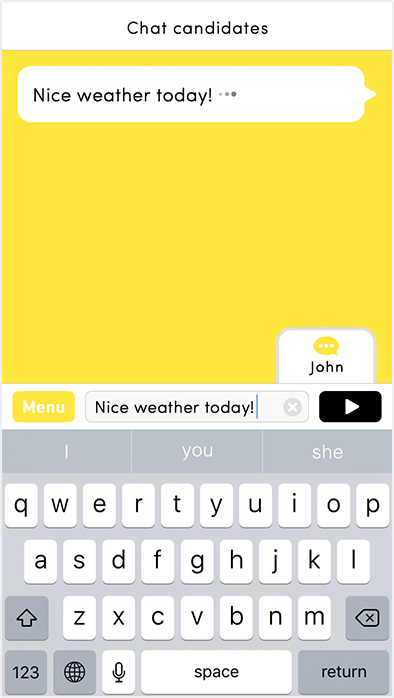 Text chat
Chappet will read aloud text you've entered in a cute voice.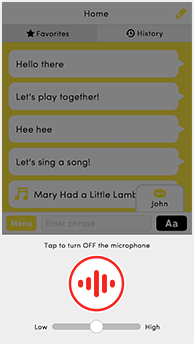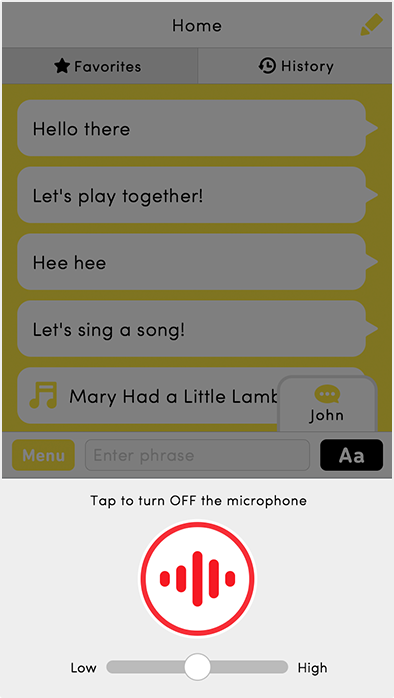 Voice chat
Chappet will change your voice and output what you talk into the app.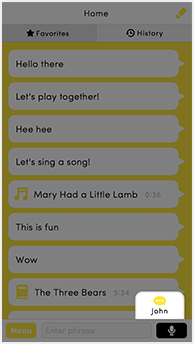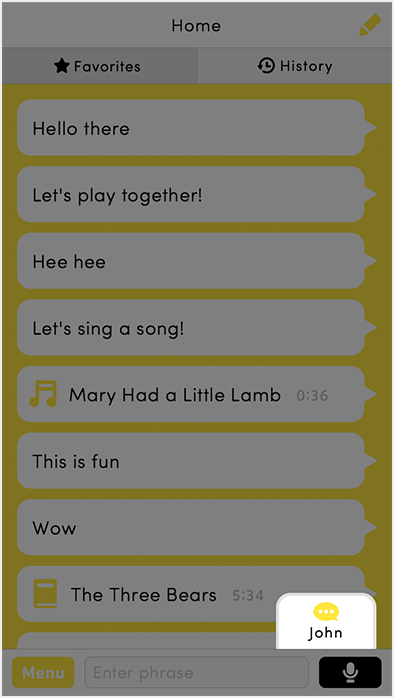 Name button
Tap the button at the lower right of the screen to have Chappet call out a registered name.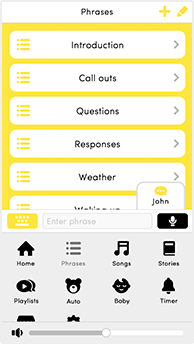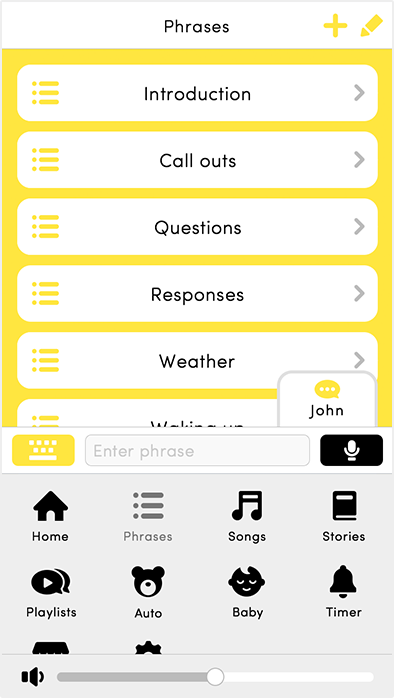 Phrase list
Choose a phrase you want Chappet to speak from various categories.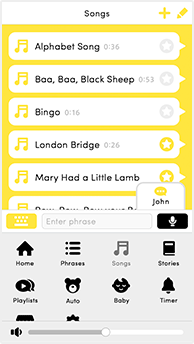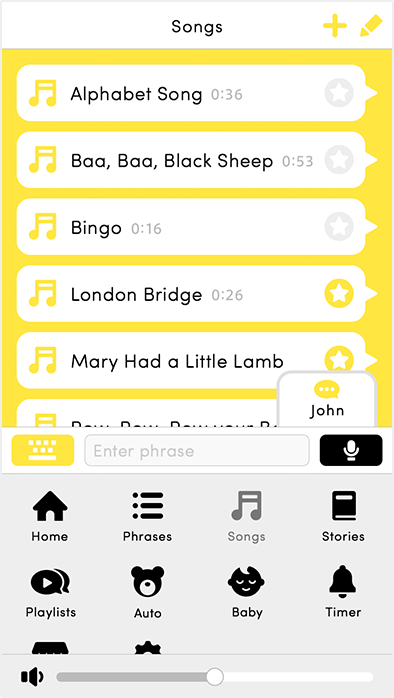 Song list
Choose a song you want Chappet to sing from the song list or add songs to the list.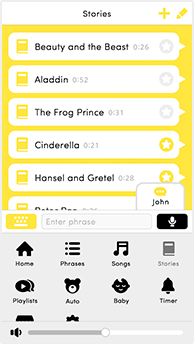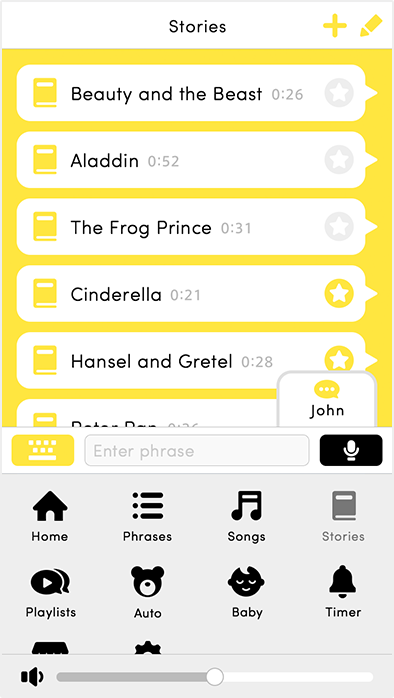 Story list
Choose a story you want Chappet to tell from the story list or add stories to the list.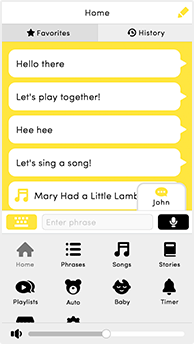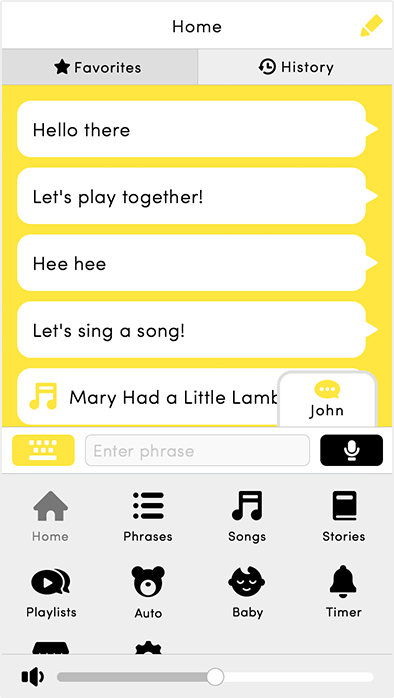 Favorites
Tap the star at the right of a phrase to add it to Favorites.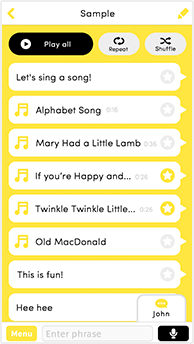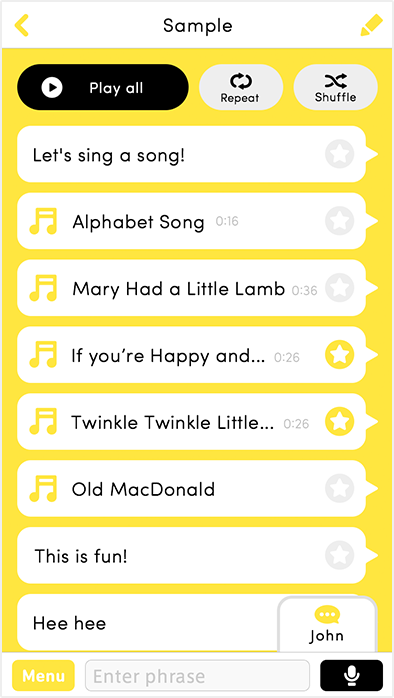 Playlist
Playlists can be created from all registered phrases/songs/stories.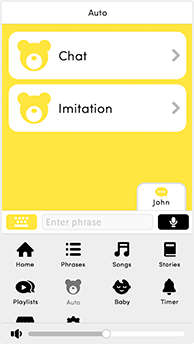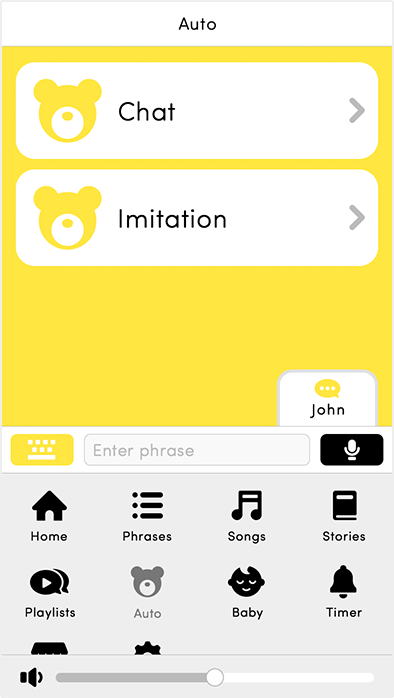 Auto mode
Chappet will talk automatically in response to a voice.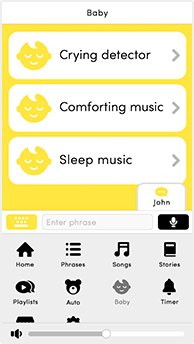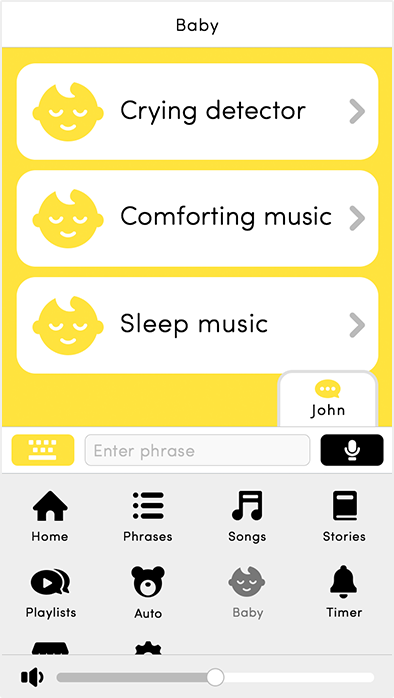 Baby mode
Chappet provides music for comforting a crying baby and for putting a child to sleep.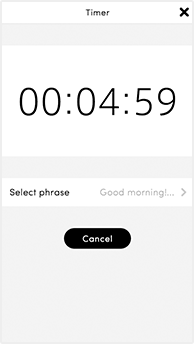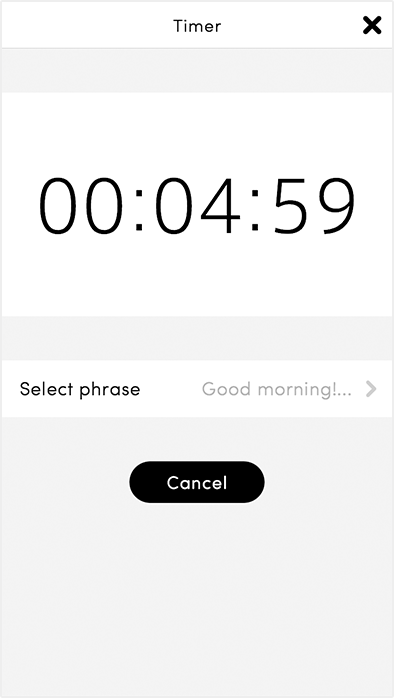 Timer
Chappet will notify you at the set time.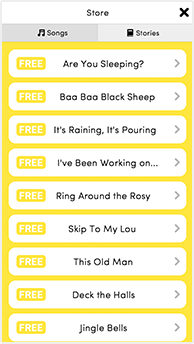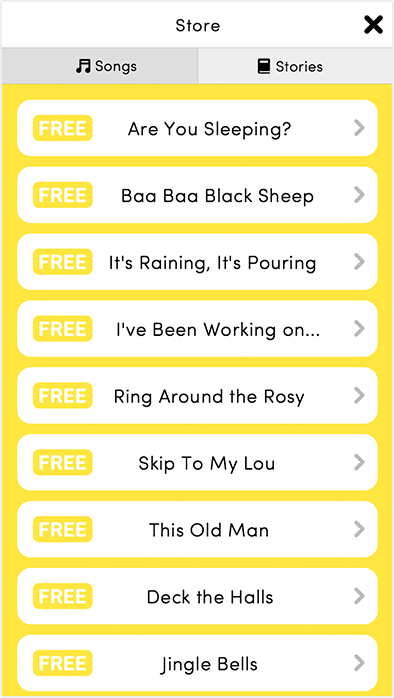 Store
Purchase additional songs and stories.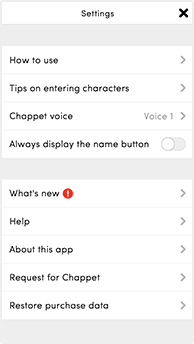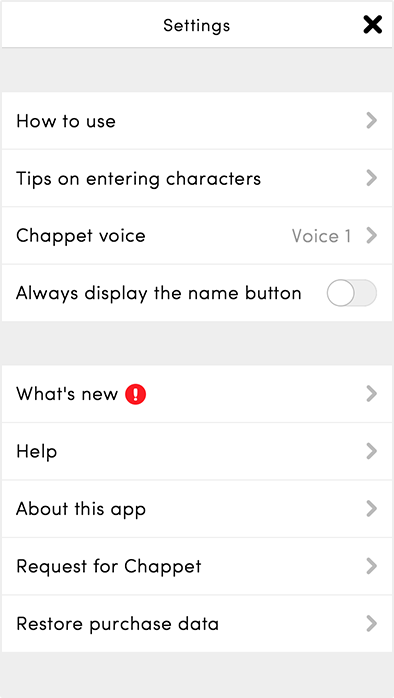 Settings
Make various settings including changing Chappet's voice and adding names you want it to address.